Connecting Shippers & 3PLs to Final Mile Carriers
Built from the Ground Up for Shippers & 3PLs
Nexus provides Shippers and 3PLs a connectivity-based solution designed to consolidate integrations, increase visibility to key metrics, optimize efficiency throughout the delivery process and maximize brand management across their nationwide deliveries being performed by Final Mile Carriers. The customizable nature of Nexus ensures that business rules and requirements are aligned with the needs of each Shipper/ 3PL and the expectations of the customers they serve.
Features
We invest our time in working with you to understand the specific challenges and goals that are driving the requirements of your final mile delivery network. From there, we design a Nexus solution that empowers your organization with the resources to deliver an exceptional customer experience.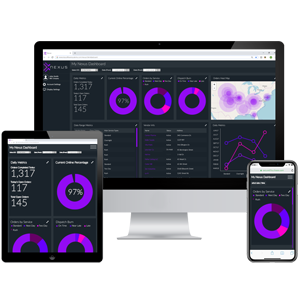 VISIBILITY
• Custom Dashboard KPI's
• Real-time Reporting
• Custom Notifications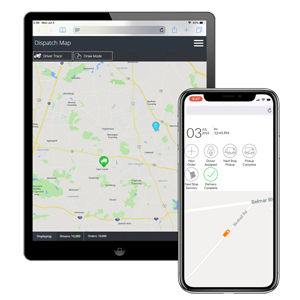 GPS
• Proximity Alerts
• Carrier GPS Tracking
• In-Motion Driver Tracking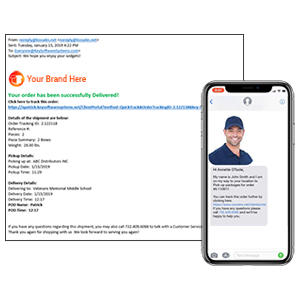 BRAND ENHANCEMENT
• SMS Alerts
• HTML Email Auto Notification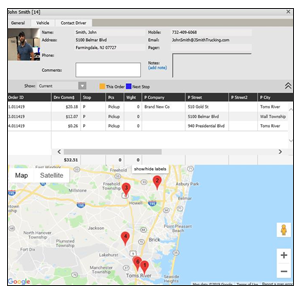 OPTIMIZATION
• Improve On-Time Delivery Rate • Maximize Carrier Productivity • Increase Operational Efficiency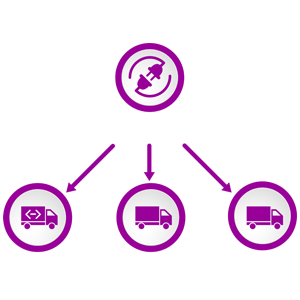 ON-BOARDING SERVICES
• Access to Hundreds of Final Mile Carriers • Connect to any TMS System • Full Integration Team • Two Project Managers • Two-Ring Support Policy
How Nexus Works
With Nexus, we consolidate all of the unique integrations a shipper may have with each of the dozens of carriers and fuse them into one point of integration into Nexus. Working with one integration relieves stress on the IT resources of the shipper or 3pl and enables them to focus on the operational results and customer experience. As Nexus receives all of the order data, we can now work with the shippers and carriers to bridge the missing data gaps received from other applications and provide a more cohesive, real-time, data rich eco-system that is designed around your customer expectations.